INTRODUCTION
Boiler is one of the important devices in most manufacturing industries. Various challenges like globalization, continuous increasing fuel price, add further constrains to the existing problems. Engineers need to have competency to manage the boiler and plant safely and efficiently
OBJECTIVES
To provide knowledge and update boiler personnel especially in the latest boiler technology to ensure that the plants would be maintained in good operating condition and at low maintenance cost
BENEFITS
Technology advancement in industry today tends to have its own pros and cons. It tends to have serious effects in the growth of many industries which is lack of maintenance knowledge. An hour of downtime in some industries can cost thousands of ringgits.
By attending this course the participants can benefit in reduction of cost involving downtime and proper boiler management through systematic approach will definitely benefit the participants.
WHO SHOULD ATTEND
Managers, Engineers, Maintenance Executives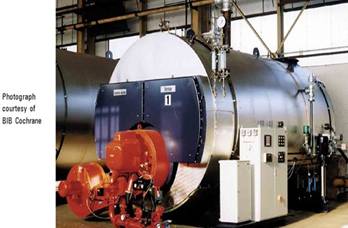 DURATION
2 Days / 14 Hours
100 % HRDF CLAIMABLE
FACILITATOR
Tuan Syed Mohd Bin Ab Fatah K.M.N , B,C.N a Mech degree holder from University of Reading United.Kingdom retired Pengarah JKKP has 29 years managing various portfolios with JKKP.
Design and plan approvals for boilers, unfired pressure vessels, cranes hoist and petroleum systems MLNG 1 Petronas and Sarawak Shell Bintulu. Involve in the construction and inspection of big petroleum refinireries in Trengganu Trengganu Refinery ( Petronas GPP ( Petronas ) TCOT ( ESSO ) TNB Paka Power Station, YTL Paka Power Station, Kenyir Hydro power station Pewaja Steel Kemaman and Kemamaan Supply Base.
Panel member for examination committee to prepare syllabus and examination question for Steam Certificate Enginner, Engineer Internal Combustion Engine (ICE).
Examiner for Steam Certificate and Engineer Internal Combustion Engine (ICE).
Currently providing consultancy to industries and facilating Steam Engineer, Engineer Internal Combustion (ICE), Engine Driver and Boilerman Certification courses.
PROGRAMME OUTLINE
Day -1
Introduction
Pre Evaluation
Safety and Health in Boiler Management
Ideal Boiler Management
Boiler Fittings
Steam Generation and Principles
Materials Used in Steam Plant
Combustion System
Water Treatment
Day-2
Steam Trap Operation and Maintenance
Boiler Failure Analysis
Factors Responsible for Boiler Failures
Factories and Machinery Act
Managing corrosion in boiler systems
Steam Turbine Operation & Maintenance
Case Studies & Discussions.